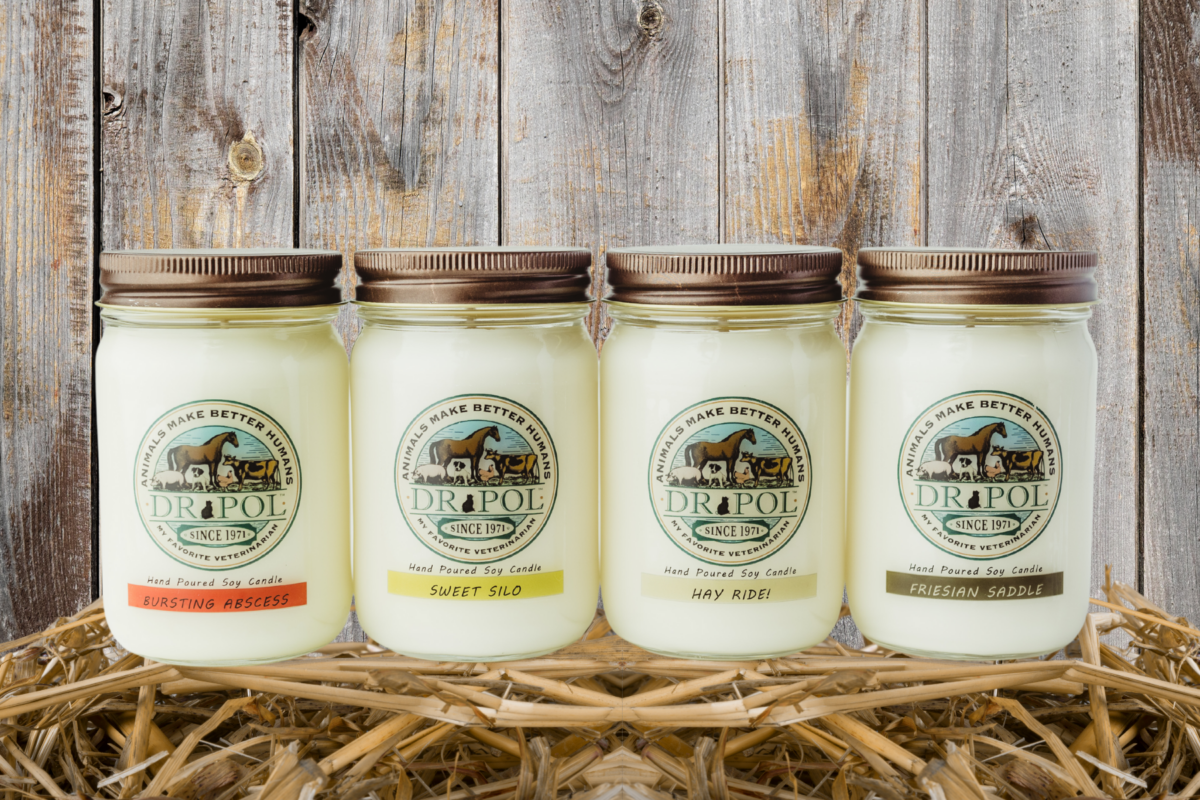 Fill your space with these great smelling, farm fresh scents.
Mix and match any 2 candles for $43.

Smell-o-Vision Collection
Hand picked for our die hard Dr. Pol fans, these new and exclusive scents will surround you with the smells of the show while you're watching!

Bring the essence of farm life to your home with these tried and true favorites.