As summer fairs around the country are impacted by COVID-19, we want to share how you can help 4-H participants this year.
Due to the cancellation of in-person events, many county fairs are creating vitrual events and auctions to support the local youth who've worked so hard to raise their fair animals. We recently asked our Facebook fans to share their local events and compiled the list below from your responses!
If you have an event, resource, or donation link to add to our listing, please reach out on Facebook, Twitter & Instagram using #DrPolFairWeek.
For giving to state 4-H programs on a national level, please visit: https://national4h.givenow.stratuslive.com/state-fourward
CALIFORNIA
Learn how to support American Canyon 4-H by checking out their Facebook Group.
Lancaster, CA 65th Annual Kiwanis Junior Livestock Auction
August 21-August 28, 2020. Add on bids will close Monday, August 31 at 4pm.
2020 Online Junior Livestock and Ag Mechanics Auction
August 13, 14 and 15, 2020
Nevada County, CA 2020 Online Junior Livestock and Ag Mechanics Auction
August 13, 14 and 15, 2020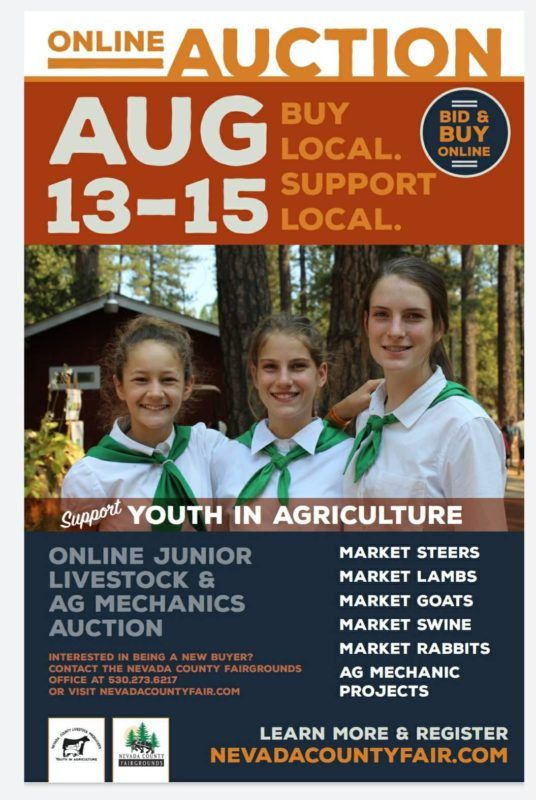 Ventura County 2020 Livestock Virtual Auction
The show goes on! This year, the 2020 Junior Livestock Auction will be virtual (online) on Saturday, August 15. There will also be market shows for each species and champions will be named! 
Yuba-Sutter Jr. Livestock Auction
August 7 & 8, 2020
Visit www.bidcal.com to support the local youth. You can also support these kids by placing an "Add-on" to their projects.
INDIANA
Porter County Fair Virtual Celebration Auction
July 30th, 2020 6:00pm CDT
The Porter County Ag Society is excited to announce a virtual auction for the 4-H livestock exhibitors of Porter County. This online auction will feature poultry, swine, rabbits, beef, dairy steers, dairy milk, goats, and sheep. Each 4-H exhibitor will have the opportunity to sell one animal in the sale. This will be a great opportunity for community members to support local youth, and get quality home raised animals for their family.
KANSAS
Douglas County 4H/FFA Livestock Auction
July 29-August 1, 2020
Douglas county will have a limited fair for 4-H'ers. A link to their virtual auction among many other auctions nationwide can be found on the Stock Show Auctions website.
MAINE
The Maine Association of Agricultural Fair's (MAAF)
MAAF's goal is to represent the Agricultural Fairs of the State of Maine, by promoting good fellowship, agricultural education and cooperation among all Maine Fairs. You can see a status of all 2020 fairs and 4-H auctions on their Facebook page or their website.
MICHIGAN
Clare County Junior Small Animal Association
July 13 – August 3, 2020
Due to COVID-19 and the Clare County Fair being Canceled, they will be hosting the Small animal auction in this online platform.
Gratiot County Fair for Youth Livestock Auction
July 29 – 30, 2020
Due to the COVID-19 restriction the Gratiot County Fair for Youth will be holding the Small Animal & Large Livestock Auction in an Online Auction. They will be uploading the full catalog with photos on Wednesday July 29.
Kent County Youth Fair Livestock Auction
August 12 – 13, 2020
Kent County Youth Fair in Lowell Michigan is still having a live auction as well as a live simulcast to bid if you cannot attend! Thanks to the fabulous Fair Board, livestock committee and department superintendents.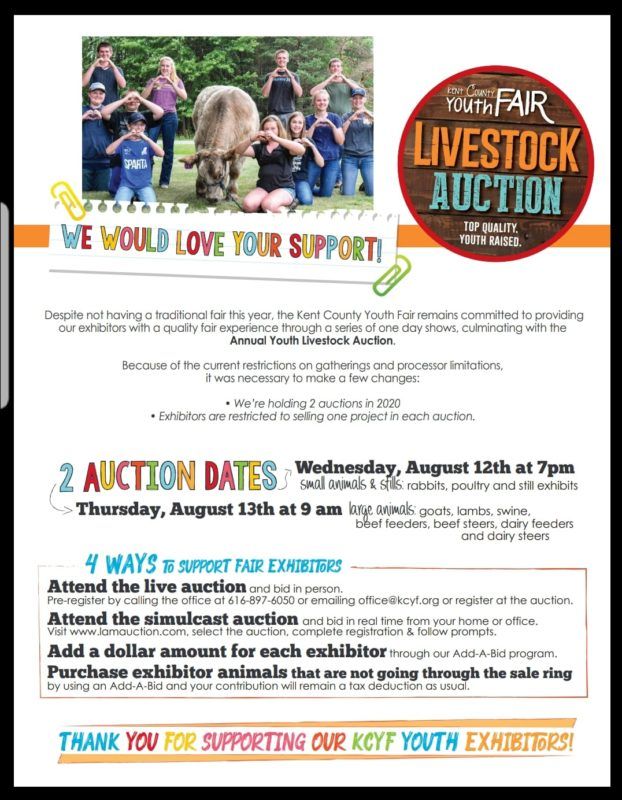 Manistee County 4-H Virtual Fair and Auction
Fair: August 11-14th
Auction: August 17-20, 2020
Even though the Manistee County Fair has been canceled this year due to coronavirus, local 4-H members will still have the opportunity to showcase their projects and animals for competition and auction. Learn more about Manistee County 4-H and their Facebook Page and visit their Virtual Auction here.
For more ways to support Michigan youth through virtual auctions, visit extension.msu.edu/virtualauctions.
NEW YORK
Delaware County 4-H Youth Auction
August 3-18, 2020
Purchase animals raised locally by 4-H youth from Delaware County. Support 4-Hers as they sell animals that they have worked hard raising for the past year.
Erie County 4-H Online Market Animal Auction
August 7-14, 2020
The Erie County 4-H 2020 Market Livestock Auction, presented by Cornell Cooperative Extension of Erie County is going Online! Support our local 4-H youth and purchase locally raised meat.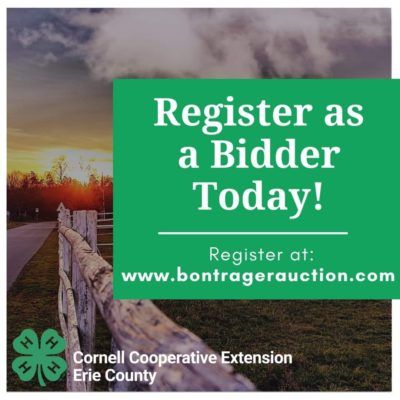 Tioga County, NY County Fair
Tioga County Fair is cancelled but the 4-H Youth Fair is accepting virtual exhibit entries on their website!
OHIO
Fulton County Fair of Wauseon Ohio
September 4-10, 2020
Fulton County will have a Junior Fair only and a virtual aucion. Each day is a different animal show! 
Learn how to support 4-H Livestock Clubs Auction of Lake County, OH through their Facebook Group.
Ross County Jr Fair of Chillicothe, OH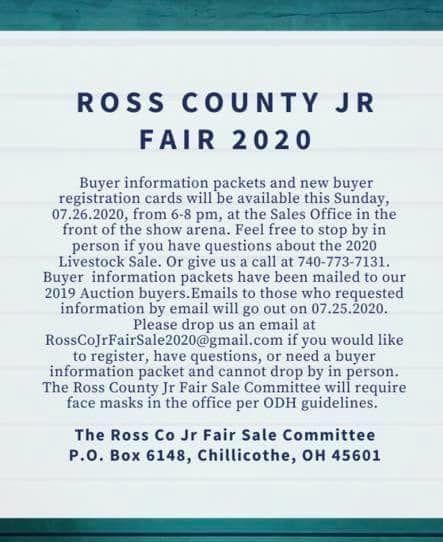 OREGON
2020 Wasco 4-H Exhibit Show
August 19-22, 2020
Wasco County Fair has been cancelled, however there will be a modified exhibit show happening for kids as well as a virtual auction. 
Learn more about how you can contribute to other Oregon 4-H programs.
PENNSYLVANIA
Schuylkill County Fair Livestock Auction
July 24-30, 2020
Although the Schuylkill County Fair for 2020 is canceled because of the coronavirus pandemic, the sale of livestock raised by FFA and 4-H members is not. Fair organizers have arranged for its first ever online youth livestock sale that will start at 5 p.m. on Friday, July 24 and end at 6 p.m. on Thursday, July 30.
VIRGINIA
Donate to the Washington Country Fairground Charitable Contribution Program to benefit Washington County, Virginia Fairgrounds and local 4-H.
WASHINGTON
Pierce County Fair, WA is going virtual
August 6 – 9, 2020
Pierce County Fair will have vendors with real-time interaction, building/barns to see the exhibits and some entertainment! We're doing what we can to showcase the 4-H/FFA Projects, and the community's handiwork. Come check it out!
WISCONSIN
Racine County Fair in WI is having a modified fair and auction
July 31 – August 1, 2020
Livestock (Lambs, Beef, Swine) Auction will open Friday July 31 and close on Saturday August 1 beginning at 10:00 am. Fur & Feather Auction will open Saturday August 1, and close on Sunday August 2 beginning at Noon. Go to RacineCountyFair.com to register as a buyer!